AIA Group
Founded in 1965 by a team of architects and engineers, AIA Life Designers is today a major multi-disciplinary consultancy company, providing a full range of combined expertise and services in architecture, engineering as well as in project management, urban planning and sustainable development.
With its collective management of 38 partners and its 650 employees, AIA Life Designers is able to offer a high level of commitment and know-how in sectors where the specificity of the activities and the complexity of the functions require innovation and synergy between architectural design, engineering, and many specialized fields of expertise.
AIA Life Designers has accumulated a good reputation for its innovation, enlightenment and high quality in architectural design through its numerous architectural works around the world. Meanwhile, our group undertakes the conception of public facilities as well, such as headquarter's offices, airports, or education/research and cultural buildings, these high-standard and good-quality projects further highlight AIA's value of possessing a multi-disciplinary team. In addition, our professional competence in special fields such as structural or sustainable engineering has been improved constantly through the accumulation of projects.
Key Figures
1965 creation of AIA LD
650 life designers in 2020
38 partners
14 agencies in France and overseas
5 main departments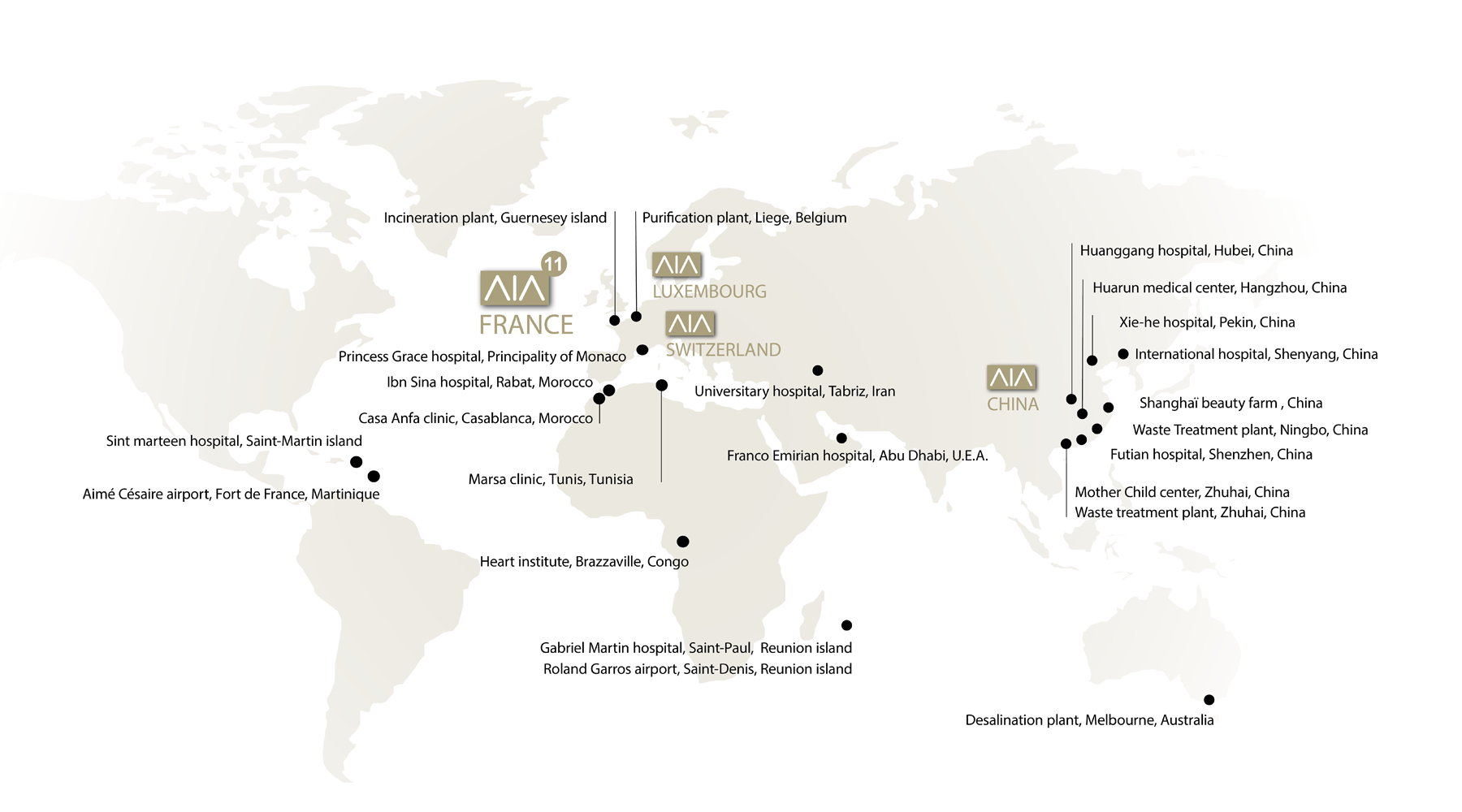 COMMITTED TO WELL-BEING & SUSTAINABILITY
Over the years, AIA Life Designers has built a strong and long term relationship with many of its clients, and shares with them an innovative and passionate vision of architecture that combines efficiency and humanity harmoniously for the benefit of the public.
AIA Life Designers aims to be the single point of contact for its clients during the entire process of design. More than a team of architects and engineers, AIA Life Designers is a partner for its clients, present at each critical step, to assist them in their strategic decisions, to provide solutions with the same commitment for all new challenges, to develop environmental and sustainable design solutions which foreshadow the future of large scale facilities.
The AIA «Architecture-Health-Environment» Foundation was established in 2011, dedicated to reflect on development of cities and society. The AIA Foundation has published our research fruit Bien vivre la ville (Live the city well in English) in 2016 and its Chinese version in 2018.
Four Expertises
AIA Life Designers undertakes design of public and private buildings with high technicality and provides strong and clear architectural solutions to complex questions. The high-quality and relevant responses are based on our multidisciplinary approach combined with detailed knowledge of practices of each sector. This exquisite knowledge is enriched, renewed and diffused throughout and outside the Group thanks to our four sectors of excellence corresponding to four major domains and four challenges for the contemporary metropolis' architecture: Health and Well-being; Urban planning; Generative City; Public Facilities.
Each sector links together all the specialists and professional project managers from every of our categories, combining their knowledge to provide clients with adapted and innovative solutions. Our projects with open-spirit are in constant dialogue with requirements of environmental protection, learning unceasingly from our partners and experts, and are enriched by their developped visions.